Welcome to the North School, where we believe high expectations and a focus on achievement, both academic and personal, develop happy, confident, life-long learners.
Our aim is to create independent learners who are encouraged and inspired to reach their full potential. Learners who are resilient to overcome challenges, responsible and make positive contributions to their community and above all are kind and able to live safe and fulfilling lives.

We strongly believe in the values of achievement, respect, resilience and community and that these school values along with the opportunities for academic success and personal development prepare our students for a rewarding adult life.
Students are supported by a dedicated team of teachers and support staff who prioritise each student's progress and well-being. Our experienced and committed staff lead by example and work tirelessly to ensure students achieve the highest possible standards academically, socially and morally.

High quality teaching and learning combined with a broad curriculum provide all students with opportunities to develop as independent learners. In academic subjects, students are set according to ability so that they can receive the most appropriate support and challenge. We offer a range of exam options to cater for different interests, abilities and learning styles. A calm, positive learning environment is expected throughout the school day, which is why we have extremely high expectations for behaviour both inside and outside the classroom.

I hope that our website provides you with a taste of what The North School has to offer and invite you visit us, when possible during the school day, to find out more about our values, ethos and drive to help young people reach their full potential.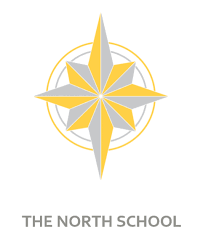 The North School
School Contact
Headteacher:
Mrs C Ellerby
Essella Road, Ashford, Kent TN24 8AL
01233 614600
Get Directions