Testimonials
Here's what some of our 2017 trainees said about their experience with TKAT: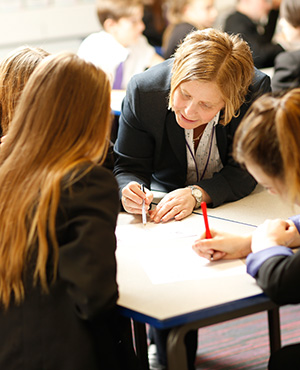 "The training year has been one which has been so rewarding. At times it has been challenging, however, the TKAT team have been there every step of the way to help. I have gained in knowledge and confidence over the year and been given all the support to better my practice."
---
"My journey to becoming a teacher has been an amazing experience with TKAT this year. The rewards are breath-taking and worth every minute of the time taken to complete the paperwork involved! Contacting TKAT was quite literally the best career move I have ever made"
---
"The TKAT SCITT sessions were relevant, practical and enjoyable, providing me with a range of strategies to apply in the classroom. The course leaders are brilliant, and I'd recommend the programme to anyone thinking of starting initial teacher training."