Hillview School for Girls
Back
Based in Tonbridge, Kent, Hillview School for Girls is an 11 to 18 girls' all-ability school with a thriving, mixed Sixth Form. We chose to become an academy in August 2011 and are one of the highest-achieving non-selective girls' School in Kent.
We are a creative, inclusive school where all students flourish and make exceptional progress. Our dynamic Performing and Visual Arts specialisms have a profound impact upon learning and contribute to the purposeful, friendly and stimulating atmosphere that permeates the school. We foster self-esteem and high aspirations.
By encouraging a 'can-do' culture, our students become astute, ambitious and independent. Visitors often comment about how articulate and enthusiastic our students are.
We also have a proven track record of excellent results, read more by clicking here.
Our rich, varied curriculum engages our students and equips them with the skills they need to make their way in the world. We help students develop a range of transferable skills from teamwork, leadership and independence through to communication, self-expression and time management.
Our strong pastoral system ensures that behaviour is excellent and there is a relaxed but purposeful atmosphere throughout the school where young people can thrive and feel supported.
We have a vibrant, mixed Sixth Form that provides a variety of pathways for students to extend their learning, gain work experience with one of our many industry partners and prepare for university or work.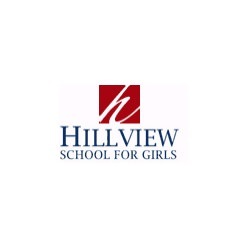 Hillview School for Girls
School Contact
Headteacher:
Hilary Burkett
Brionne Gardens Tonbridge Kent TN9 2HE
01732 352 793
Get Directions