Miltoncross Academy is a co-educational school for 11-16 years old with over 890 pupils based in Portsmouth, Hampshire.
Our core purpose is to improve the life chances of our students by providing an outstanding educational experience. Through innovative and creative approaches to teaching and learning we will build our students' self-confidence and resilience, challenge their assumptions and raise their aspirations. We are fully inclusive, thereby enabling all learners to achieve their potential.
We will equip our students with the skills, knowledge and values that will empower them to lead fulfilling and rewarding lives as global 21st Century citizens.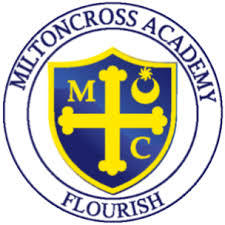 Miltoncross Academy
School Contact
Headteacher:
Nick Giles
Milton Road, Milton, Portsmouth PO3 6RB
023 9273 8022
Get Directions