Thomas Bennett Community College
Back
Thomas Bennett Community College is a co-educational school for 11-18 years old with over 1,200 pupils based in Crawley, West Sussex.
It is our goal that every student attending Thomas Bennett Community College for their pre and post 16 education will be provided with a truly exceptional educational experience, and that they will leave well equipped for the next stage of their academic or professional development.
Our Sixth Form has been established for many years and is a vibrant and distinctive part of the College. The size of the Sixth Form is perfect as it is large enough to provide an excellent range of courses while at the same time providing a strong pastoral programme and support for individuals.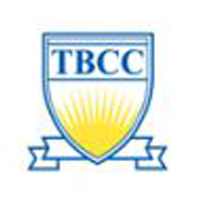 Thomas Bennett Community College
School Contact
Headteacher:
Executive Headteacher: Stuart Smith Head of School; Emer Lesova
Ashdown Drive, Tilgate, Crawley RH10 5AD
01293 526 255
Get Directions