Welling School is a co-educational school with a Visual Arts Specialism for 11-18 years old with over 1,600 pupils based in Welling, Kent.
We passionately believe that every child does matter and that they deserve to enjoy their learning experience with us. Our dedicated body of staff place students' interests at the heart of everything they do, ensuring that students have high aspirations and are able to reach their full potential. Our mission is to achieve high standards and fulfil the expectations of all students of all abilities and from all backgrounds by making teaching and learning our focus.
Our 6th Form "Partnership Sixth" is a dynamic place of learning and enrichment that is committed to personal and academic progress. Our aim is to develop motivated learners who are independent thinkers; organised, ambitious and proactive in pursuing whatever academic or professional pathway that they choose. For a copy of our 6th Form Prospectus please click here.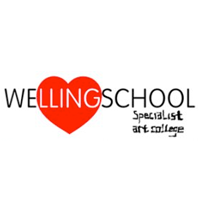 Welling School
School Contact
Headteacher:
Mrs Diane Khanna
Elsa Road, Welling DA16 1LB
020 8304 8531
Get Directions