Kemnal Technology College
Back
Kemnal Technology College is a boys' comprehensive school for 11-18 years old with over 1,000 pupils based in Orpington, Kent.
Our College represents a culture of high aspiration, high expectation and success. Our aim is to provide an outstanding learning experience for all students within a safe, disciplined and caring environment.
Our mixed Sixth Form is driven by the desire to help all students to achieve their goals. We offer high quality teaching across a wide range of subject areas with a culture that fosters independent learning. Sixth Form students enjoy the full benefits of our state of the art, brand new Sixth Form Centre. This area is dedicated exclusively to Sixth Form study, group work and mentoring.
Kemnal Technology College is seeking feedback on a proposal to become a co-educational 11-18 school, which would include a change to the current Admissions Policy. For more information, and to give your comments online, please click HERE. The consultation closes on Monday 22 January 2018.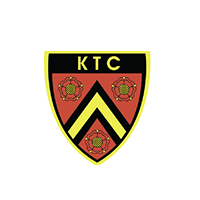 Kemnal Technology College
School Contact
Headteacher:
Ms Jenni Tyler-Maher
Sevenoaks Way, Sidcup DA14 5AA
020 8300 7112
Get Directions